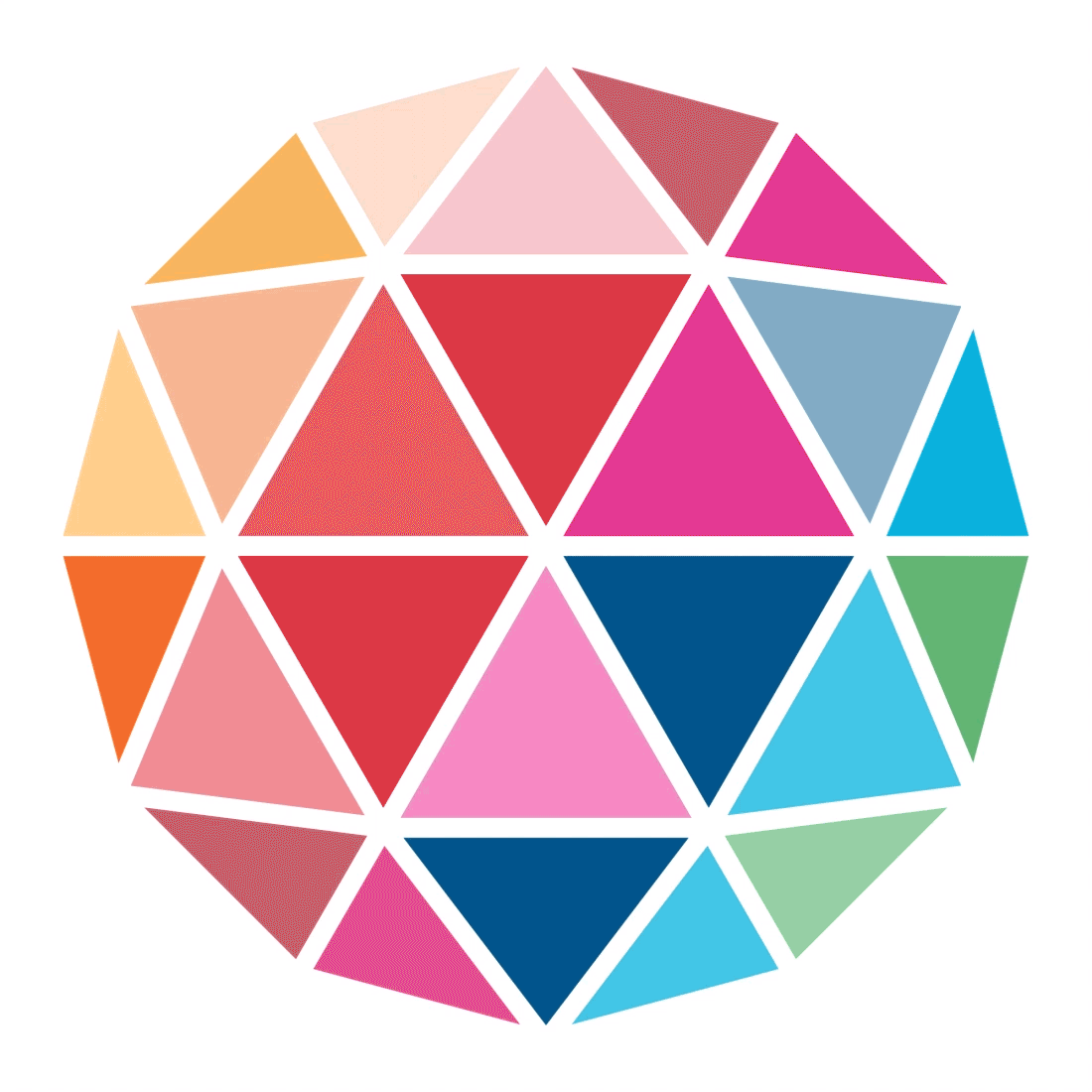 MASTER CLASS #1: PERSONAL BRANDING
Mimma Viglezio currently advises companies, boards and CEOs on matters related to

organization, strategy, product and communications

. She is a contributing Editor of

SHOWstudio

, Nick Knight's digital platform.

She started her career in marketing advising clients such as

Bulgari

and

Celine

and then went from overseeing global communications for

Bulgari

to taking over the role of worldwide communications director at

Louis Vuitton

, and from June 2005 was Executive Vice President of global communications for

Gucci Group

.
"Sustainability is not a passing trend, it is a must, a non-negotiable characteristic of any creation."



Watch our first Creatives for Our Future master class with

Mimma Viglezio

sharing her wisdom and experience on

'Personal Branding'

, which is critical in developing your career. Mimma's

six key rules

when it comes to branding are: Find yourself a mentor; Be real, original, honest; Never stop learning and being inspired; Let the people that work with you or for you know that you care; Believe; Prove them wrong.
MASTER CLASS #2: SUSTAINABLE DEVELOPMENT GOALS
Lucie Brigham believes that the fashion and lifestyle industries are essential allies of the United Nations on the path to achieving the Sustainable Development Goals. Through inclusive partnerships, big and small, local and global,

we can create a real change

. She has spent the past 15 years at the United Nations working on a wide range of issues, such as human trafficking, corruption, education, women and girls empowerment, and education.
In her current position at the

United Nations Office for Partnerships

, her goal is to inspire new and innovative thinking about doing business with the United Nations and serve as a catalyst for new public-private partnerships.
Our Creatives for Our Future master class with

Lucie Brigham

educates our creative cohort on the

United Nations Sustainable Development Goals

, what each of the goals mean, how they were created and where we stand with them. Lucie's goal is to engage with our creative cohort and help them understand how the Sustainable Development Goals are relevant to them and their work.
MASTER CLASS #3: SELF FILMING
Sharkey Weinberg

is the Senior Video Director for

Convicts

, a creative studio based in Brooklyn, Los Angeles, and Byron Bay. He specializes in commercial and documentary video production, and has worked with organizations such as Intel, Disney, Crate & Barrel, CB2, UNICEF, Bacardi, and Mcintosh.
Watch our third Creatives for Our Future master class with

Sharkey Weinberg

, Senior Video Director for Convicts, as he guides participants through the best practices for

'Self Filming'

on smartphones or consumer cameras. He discusses how to best utilize framing, lighting, performance, and B-roll when self documenting.
MASTER CLASS #4: REGENERATIVE FASHION: INNOVATION FROM NATURE
Fernanda believes that

fashion is an important tool of transformation

. In England she started her career with fashion and sustainability, more than 10 years ago, working with pioneering initiatives and professionals like Jocelyn Whipple. She was responsible for bringing the

global Fashion Revolution Movement

to Brazil and was nominated as the first

Sustainability Editor

at

Vogue Brazil

where she has been in the position for over a year.
"I hope fashion realizes its real power to change lives and to collaborate on a creation of a more diverse and fair future"
Stay tuned to watch our forth Creatives for Our Future master class with

Fernanda Simon

, Sustainability Editor at

Vogue Brazil

, as she discusses

'Regeneration Fashion: Innovation from Nature'

with our Swarovski Foundation: Creatives for Our Future cohort.
MASTER CLASS #5: BUILDING THE NEXT GENERATION OF OCEAN ALLIES
Daniela Fernandez founded

Sustainable Ocean Alliance (SOA)

as a college-room idea at Georgetown University. Six years later, she has built SOA into a global organization that is cultivating and accelerating innovative solutions to

protect and sustain the health of the ocean

. SOA has created the world's largest network of young ocean leaders by establishing a presence in over

165 countries

.
"As young leaders and creative change-makers, it is up to us to come together and challenge ourselves to dream beyond barriers and borders to address the most urgent global crisis of our lifetime"
Daniela Fernandez

shares her journey in our fifth Creatives for Our Future master class on becoming a

social entrepreneur and SOA's role in tackling the biggest threats facing our ocean

. The Swarovski Foundation: Creatives for Our Future cohort learnt about their plans to pioneer a Blue Economy and what it means to become an ocean ally.
MASTER CLASS #6: BIOMIMICRY
Maya Penn is a 21 year old award-winning

environmental activist, artist, animator, eco-designer, sustainability consultant

3 time TED speaker, and author. She has been working in sustainability for 13 years, starting in 2008 at just 8 years old. Maya utilizes

biomimicry

for her work in

sustainable design

, and has consulted a number of brands from Fortune 500 businesses to small start ups.
"My all time favorite designer is Mother Nature. The intelligence found in the design of the natural world is something that creatives from every industry should look to, not to exploit, but to learn from"
Maya Penn

shares in our sixth Creatives for Our Future master class how some of the world's

greatest design secrets lie in nature

, and how you can use biomimicry and nature-inspired thinking to reshape fashion, art, architecture and more.
MASTER CLASS #7: THE MATERIAL REVOLUTION
Cyrill is an award-winning designer and brand and product developer. In 1998 he created a method called

Cross Intelligence

, which brings a

culture of collaboration

to major organizations. In 2012 he focused on a new client vital to us all: the oceans. He founded

Parley

as a collaboration network for creators, thinkers, and leaders

to create awareness for the beauty and fragility of the oceans and to develop and implement strategies that can end their destruction.
"I believe the creative industry has the power to change mindsets and empower consumers with alternative options that don't contribute to the current cycle of harm"
Cyrill Gutsch, Founder of Parley for the Oceans

speaks in our seventh Creatives for Our Future master class on the topic of '

The Material Revolution

'.
The living sea makes our lives possible, but our way of life drives its destruction. The everyday materials that shape reality should work in harmony with our life-giving ecosystem and especially the oceans. Parley seeks solutions in creativity, collaboration and eco-innovation through the development of the Parley AIR Strategy (Avoid, Intercept, Redesign) and collaborations connecting artists, activists, industry and governments.